HOME OFFICES - What an Inspirational Place to Work!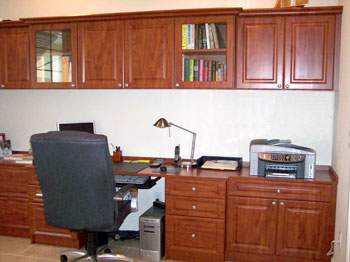 You need your home office furniture to work for you. You want your files within reach and your computer, printer and all those cables positioned so they don't interfere with the task at hand. You'd like to have bookshelves, drawers, cabinets and storage areas all fit nicely into your room and look great at the same time.
At Closet Works, we are experts in solving your home office problems. We can create a home office design that is perfect for you!